Patch Notes 17
Discover all the changes, new features and bug fixes included in this update!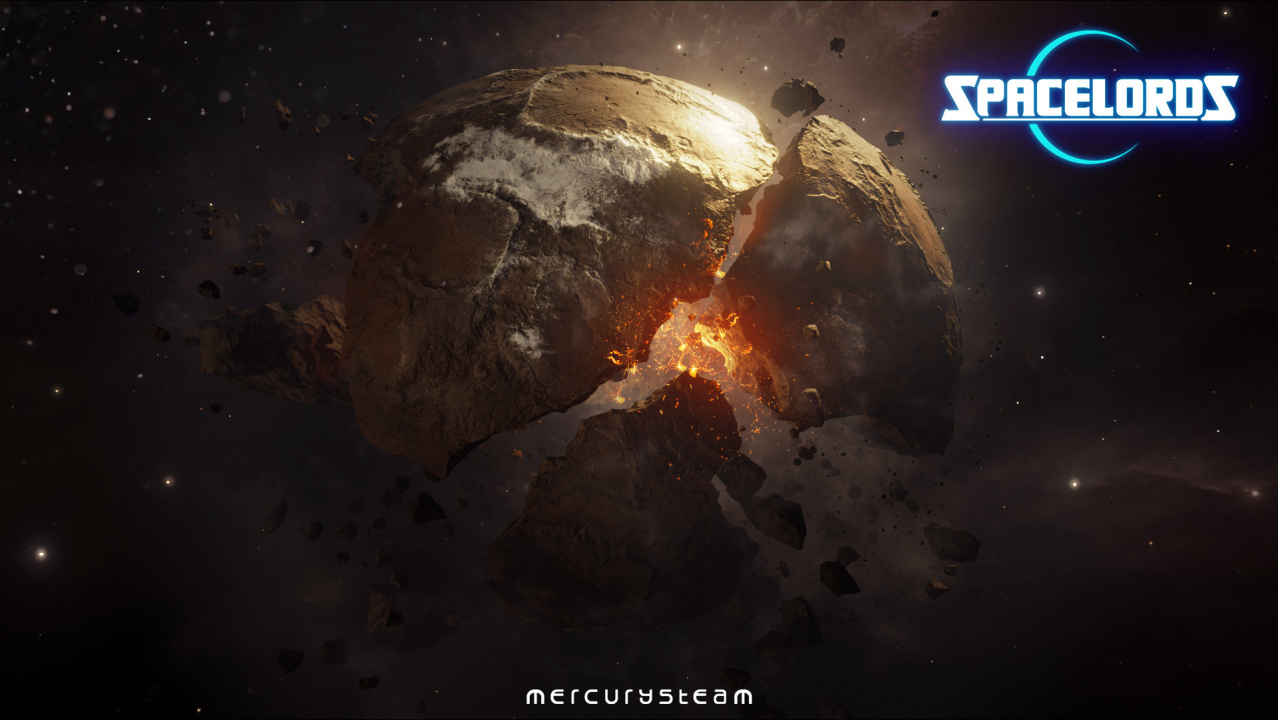 Historically one of the most requested new features, Antagonist orders are here, bringing a new dimension for players to master. This is a huge change for the Antagonist and Raider experiences, hop on the game and experience it by yourself!
- Antagonists have now their own communication menu to give orders to up to three AI soldiers.

- Available orders are can be either generic (available in all missions) or mission-related.
- Orders can be given or canceled anytime by the Antagonist, even while being dead and waiting for respawn.
As the third installment of this Aleph remake, we've removed the "invisible" presence of Aleph in Players and Elite Soldiers and made Aleph to appear physically on the map instead.
- Elite Soldiers and Players do not drop Aleph gems upon death unless they had Aleph in the first place.
- Players with 1 Aleph gem used to drop 2 Aleph gems when killed. This small incoherence has been removed.
- Aleph Gems spawn around the scenario, Players and Elite Soldiers will have to run for it if they want the Aleph.
- This helps further differentiate all missions
- All missions have been rebalanced around this. We expect drastic changes in how quickly some missions can be resolved and we'll keep an eye on that.
New players will now be introduced into the game with a quick tutorial mission that teaches the basic controls and lets them experiment a little bit with Aleph and the basic combat mechanics before jumping into action.
NEW LEVEL REQUIREMENTS TO UNLOCK MISSIONS
With the advent of the Adventure system and then the New Rewards, we think the game will be better off if players are able to unlock missions much earlier than they could before.
- Decreased the level requirements to unlock new missions from 9/14/21/31/42/54/68/83/97 to 7/12/17/22/27/32/37/42/47
We've introduced a small new feature into the shop. At the top right hand corner you'll find a button to introduce a promotional code if you have one. We expect to be able to much better support content creators with this feature. And we've created a promotional code for everyone! Redeem the "MasterOfPuppets" code once the Master of Puppets update is out to receive some goodies (this key will expire on August 12th):
- FEROX IMPETUS Blueprint for Harec
- PEPPER POT Blueprint for Lycus
- VINC "EAGER" 23-1 Blueprint for Alicia
- O.SHTORM BV Blueprint for Konstantin
- 20000 Gold
Some characters in the game with high HP pools have been equipped with shields that react to damage being dealt to them too quickly.
- Dr. Kuzmann as seen in "In shock" and "Upside down"
- Schneider's Mech as seen in "Double agent"
- Uru Gal, the Second Protector as seen in "A Fistful of sand"
- Reactive shields' health degenerates by time as well as with the damage received.
The push mechanic has taken away too much interactivity from the game. It's great that players can toy with the AI enemies with it but we're not happy with how it removes skill and choice when it's used in PvP.
- Players can now dodge while they're being pushed.
Extra chances for having lost the previous roll have been increased from 10% to 40%
IN MEDIAS RES
- Increased non-turret shields' health points (+500%)
THE MOUSE AND THE SNAKE
- Changed Regenerator Beholder's life regeneration: Instead of constantly regenerating its life, it now only regenerates up to 5% of its total life pool for a few seconds after it received damage.
Rak

- Rak's pishachas cannot target enemies that are too close
Schneider
- Schneider's maximum HP sets to 70 while his drone is deployed.
Doldren
- When Doldren detonates Patient Boy's mines in spirit form, his materializing bar is fully filled.
Ginebra
- Slightly decreased C33 SU-SCHLEUDER's projectile collider size.
Valeria
- Decreased Shakura's quantum projectile spark damage by -15%
- Increased The Whip's quantum projectile spark damage by +15%
Dr. Kuzmann
- Kuzmann's ground punch animation is now much faster.
- All of Dr. Kuzmann's weapons now slightly increase their fire rate during the first second.
- L. Horizons now has a secondary mode which does less damage but has more range and an improved healing capacity.
- Increased the level requeriment to unlock the Antagonist mode from 10 to 15.
- Decreased the level requeriments to unlock new missions from 9/14/21/31/42/54/68/83/97 to 7/12/17/22/27/32/37/42/47
- Decreased the level requirement to lock and shuffle faction cards from 11 to 9.
- Changed the level requirement to unlock faction cards' groups from 11/24/37/56/73/104/126 to 9/24/38/55/71/106/125
- Decreased the level requirement to lock and shuffle character cards from 16 to 12.
- Changed the level requirement to unlock character cards' groups from 16/28/46/64/89/112 to 11/29/46/65/89/113/135
- Decreased the level requeriment to be able to lead a team from 22 to 21.
- Fixed a bug where the engineers were not deactivating the reactors in Hanging by a Thread.
- Fixed a bug where the "interact" marker at the central tower in Mind Over Matter was not showing up.
- Fixed a bug where if an engineer was hit while he was hacking a console in "Double Agent", the hack was automatically completed.
- Fixed a bug where the camera rotation was being blocked while Sooma was performing a melee finisher to a non elite enemy.