Space Shop Flash Offers
They are available for a very limited amount of time and can be used only once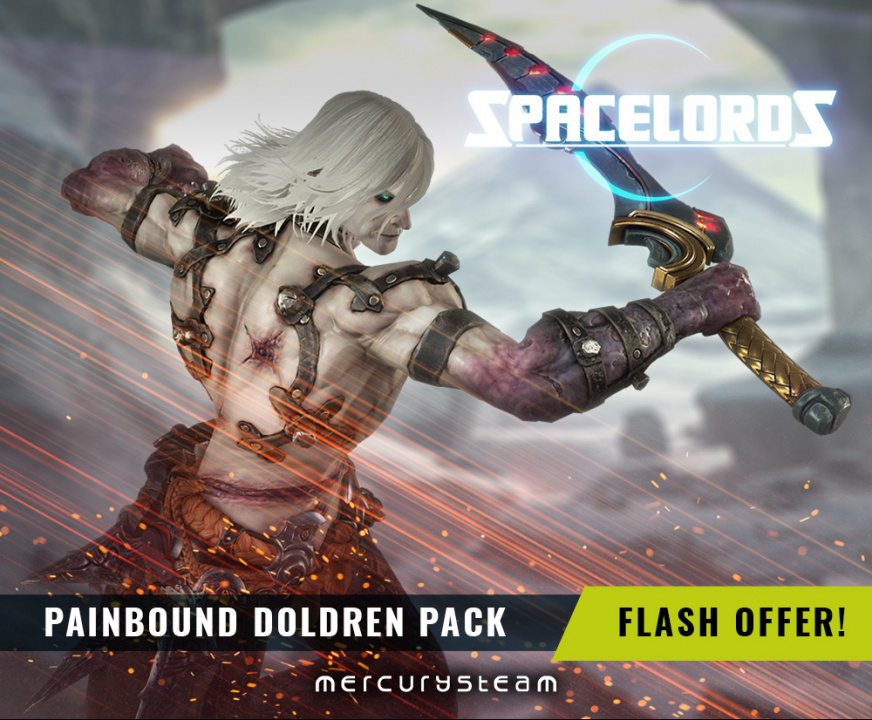 Greetings Spacelords!
As you know, we recently released the Spacelords Identity update, which includes new features and cosmetic upgrades for Spacelords. One of the most popular ones is the Space Shop, that includes a huge range of cosmetic options and discounts.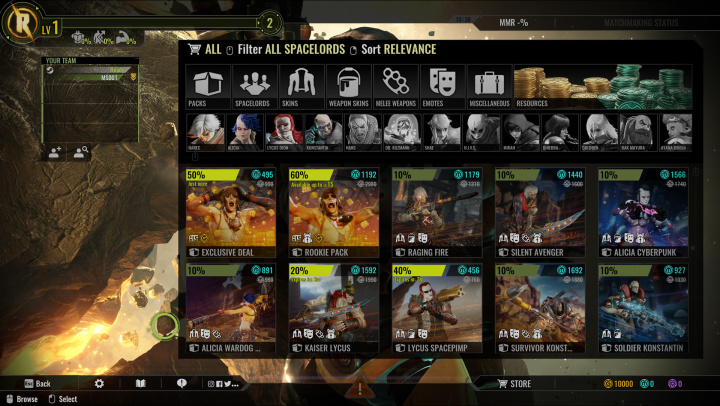 Today we'd like to introduce the Flash Offers, available for a very limited amount of time in the Space Shop. They pop up at onetime or another and they are exclusive. This means you won't be able to get them once the offer finishes, so don't lose sight of our social media channels to discover when they are available!
From now you will be able to enjoy a new flash offer, the Painbound Doldren Pack, which includes the following:
- Prisoner of the Pit of Repudiation skin
- Ancient Sword melee weapon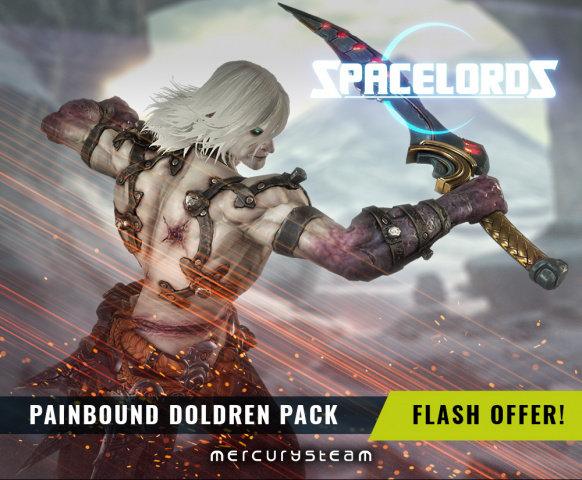 See you in the Broken Planet!