State of the Game Address #3
A new Roadmap for Spacelords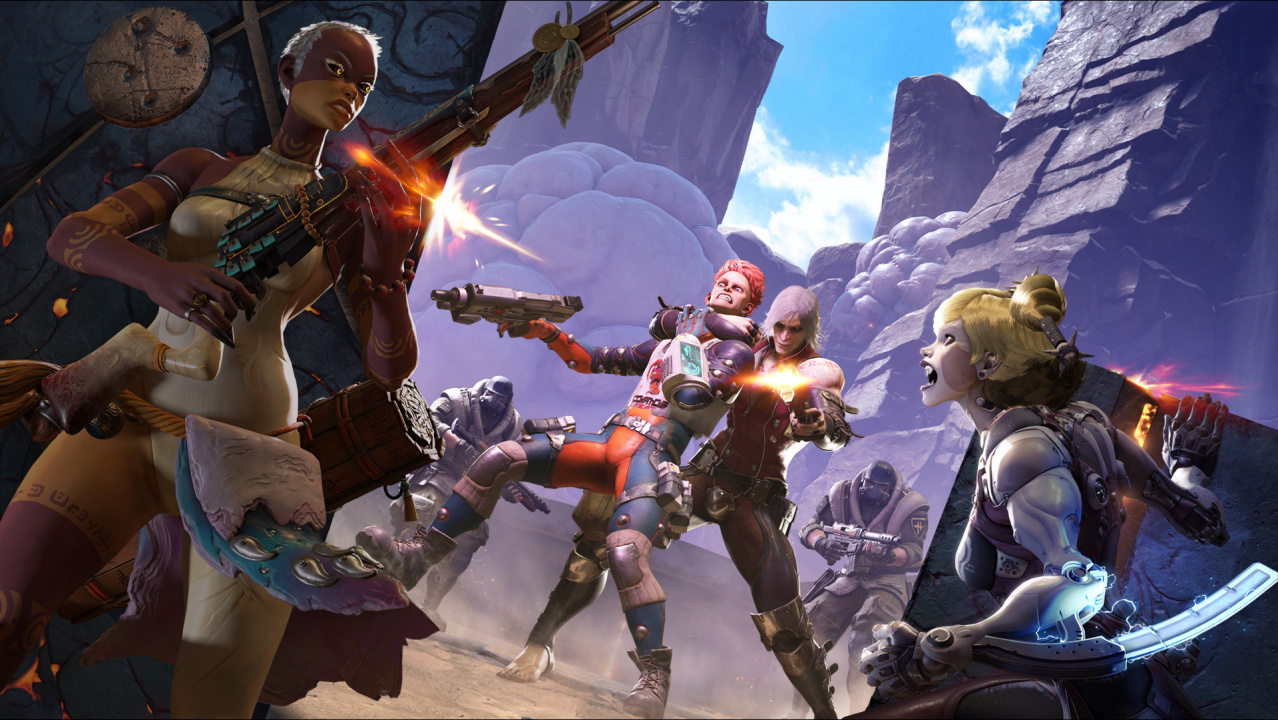 Dear Raiders and Antagonists,
It has been a while since we published our latest State of the Game Address, but there's been a really good reason to this delay: We are working hard to bring you the next big event in the Spacelords Roadmap: Spacelords Identity. We cannot give you a definite release date right now, but we are confident it won't be a long wait.
We are burning the midnight oil to fix the last few bugs before sending the update to the Console systems' owners for approval -the final steps before release. Spacelords Identity is a huge update, full of new features, and we can't wait for you to see it. Including all that content is taking us longer than expected which, as our beloved Lycus Dion says: "…that sounds very uncool". So, aiming to give you new content more frequently, we have reworked the Spacelords Roadmap adding some serious items that will come right after the Spacelords Identity update. Have a look at it!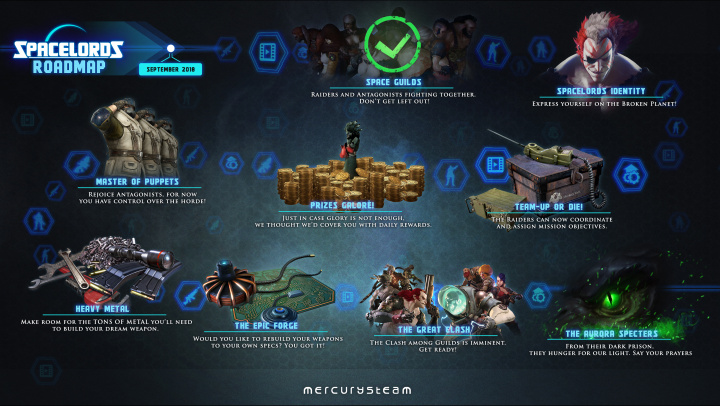 Having new milestones in the Roadmap doesn't mean you will have to wait longer for latest instalments to arrive, only that you will enjoy new content before we get there! Of course, we will be continue to release new characters (Sööma will be just the first), weapons and cosmetic items along the way.

We are looking forward hearing what you think of this new Roadmap. If you have any questions or comments, please let us know in our Twitter, Facebook and Instagram accounts, in the Spacelords Official Forum or in the unofficial Discord channel.
Thanks for playing!
The Spacelords Team